FOR HER
212 Sexy (W)
Addict 2 (W)
Alien (W)
Britney Spears
City Glam (W)
Creation (W)
Envy Me 2
Sensi (W)
Code Pour Femme
Cool Water Game (W)
Individuel Femme
Inspiration (W)
Sale Item :
Perfume Essence
Content :
3cc, 5cc, 8cc, 10cc & 12cc (roll on bottle)
Condition of Bottle :
Brand new
Bottle Measurement :
Height 9cm (10/12cc), 8.5cm (8cc), 6cm (5cc) & 4cm(3cc)
Shipping Cost :
TERMS & CONDITIONS APPLY (see
ORDER
for more information)
FOR HIM
Cool Water Game (M)
Dior Pour Homme
Egoiste Platinum
Gaultier 2 (M)
Instinct (M)
Hypnose (M)
Selection (M)
Silver Shadow (M)
Starwalker
Summer
Miracle (W)
Dunhil Desire
Apple Blossom
CK1
Escape (W)
Hypnose (W)
Polo Sport
Amore-amore
Jadore
Black Code
Apply directly to the pulse point.
Add a few drops to enhance the fragrance of potpourri.
Use a few drops in a hot tub.
Add a drop to your box of stationary to create your own scented stationary.


DOWNLOAD THE FORM AND ORDER NOW!
WORD DOC.
(SEND BACK TO US)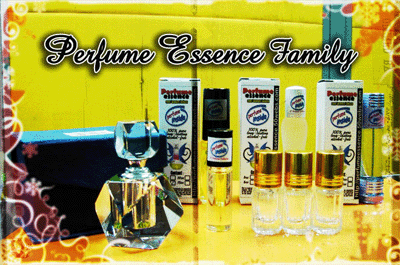 LIMITED (CLICK FOR MORE INFORMATION)
WELCOME TO PERFUME ESSENCE ONLINE STORE!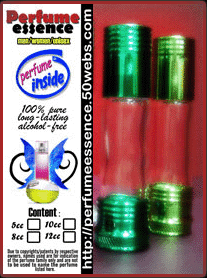 MOVE YOUR MOUSE OVER HERE!
This perfume essence are
100% pure
, so only a small amount of essence is needed for you to keeping you passionate all day long.
Long-lasting and alcohol-free
.